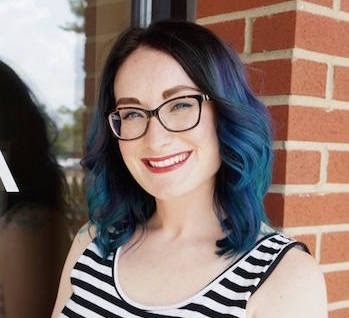 Elizabeth Robinson
Studio Stylist/ Nail Tech
SCHEDULE APPOINTMENT
REFER A FRIEND
BUY GIFTCARD
Elizabeth specializes in short cuts for men and women. She loves helping people improve their outward appearance while building relationships with all of her guests.
Education/ Specialized Training:
Aveda Color Systems & Solutions

Sunlights Balayage

Elizabeth is from Frankfort, Indiana. She loves video games, computers, and comic books. She has two nieces, a brother, and enjoys free time with her boyfriend Matt. Elizabeth enjoys her time at Rejuve and loves the Carmel/ Zionsville area and Aveda products!
MY HOURS
| -
| -
| -
TUE | 02:00 PM - 09:00 PM
WED | -
THU | 12:00 PM - 07:00 PM
FRI | 11:00 AM - 07:00 PM
SAT | 10:00 AM - 05:00 PM
MY WORK
FAVORITE PRODUCTS